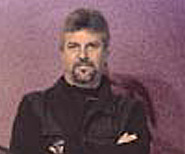 Zog
Professor
Ear Training


B.A., Berklee College of Music - Appearances with Angelique Kidjo, Diane Reeves, Branford Marsalis, Christian McBride,Tony Bennett, Natalie Cole, Gladys Knight, Aretha Franklin and the Temptations - Performances with Michel Camilo, Jon Faddis, Gloria Estefan, Juan Luis Guerra, Steve Gadd, Abe Laboriel Sr., Clark Terry, Ernie Watts, Phil Wilson, Phil Woods, New York Voices, The Winstons, Black Ivory, Eddie Holman, McFadden and Whitehead, Tavares, The Delfonics, Isaac Hayes, Al Kooper, Paula Cole, Kenwood Dennard, George Russell, George Garzone, and others - Broadway musical experience with Dream Girls, 42nd Street, Hello Dolly, Cats, Starlight Express, Legs Diamond, Carrie, Me and My Girl, A Chorus Line, A Fiddler on the Roof and 3 Mo' Tenors - Recording credits with Kenny Hadley Big Band, Greg Hopkins Big Band, Myanna, Bob Pilkington, Mark White, Last Trip, Gail Wynters and the Urban Renewal Band - Extensive jingles and recordings for television.

International clinician and educator. International clinics for Berklee College of Music at: Fermata School Mexico City Mexico, Pan School of Music Tokyo Japan, Koyo Conservatory, Kobe and Nagoya, Japan, Seoul Jazz Academy Seoul Korea, Rimon School,Tel Aviv Israel, International College of Music Kuala Lumpur Malaysia, Jazz Rock Shule Freiberg Germany, Nancy France, Landesmusikakademie NRW Germany, Quito Equador, Berklee in Puerto Rico, Perugia Italy and Los Angeles California, and Johor Bahru and Kota Kinabalu Malaysia.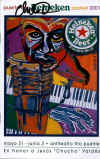 Performances at "The Red Sea Jazz Festival", Eilat Israel, 2007 and 2008, "The Seoul Jazz Festival", Seoul Korea, 1999, "Phoenix Jazz Festival" 2001-2005 Kobe and Nagoya Japan, "Tokoname Jazz Festival" 2005 Tokoname Japan "The Heineken Jazz Festival" 1998-2005 San Juan Puerto Rico, "Umbria Jazz Festival" 2004-2005 Perugia Italy and "The Boston Globe Jazz Festival" Boston. BMI publisher, founder of Last Trip co-owner of GreScotMar ltd. Co-producer of "Up with da' Funk" and "Born Yesterday"
Pictures from Clinics while in Kobe and Nagoya Japan

Harmony lecture

Brass class

Bass master class

Blues master class

Improvisation master class

Master class in Nagoya

Nagoya

Brass master class in Nagoya

Piano performance Phoenix Jazz Festival

Phoenix Jazz Festival

Umbria Jazz Festival

I Seoul Korea and the "Heineken Jazz Festival" San Juan Puerto Rico.
International clinician and educator. Performances at "The Seoul Jazz Festival" Seoul Korea and the "Heineken Jazz Festival" San Juan Puerto Rico.



@IF>